Defiance has initiated a two-phase technical program at San Acacio. Field work will commence in the third week of November with an immediate emphasis on evaluating the main San Acacio resource at depth as well as brownfields targets adjacent to the mine area and to the south east of the Resource Area. These targets encompass, but are not limited to, alternate mineralization styles, fault bounded "blind" vein systems, and structural targets on the Veta Grande system.
Read More »
En el estado de Sonora, un grupo de hombres armados asaltó un camión de valores de la empresa SVD que transportaba 47 lingotes de oro hacia la minera Noche Buena, filial del consorcio Fresnillo PLC.
Read More »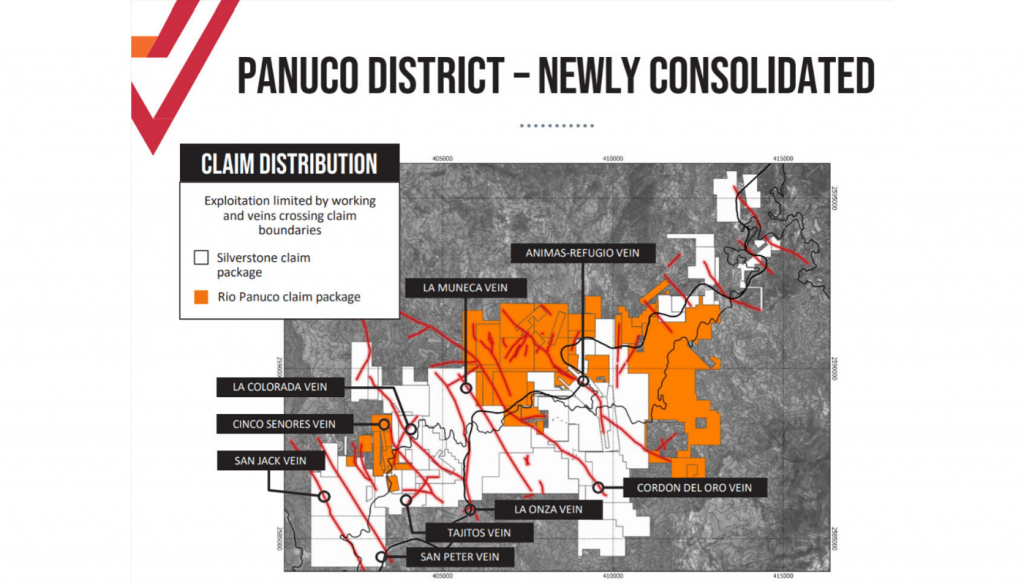 "We are very impressed by these initial first high-grade silver and gold sampling results from San Carlos which highlight the potential of the Panuco district. The sampling at San Carlos reveals what could be an attractive drill target with a mineralized vein evident in the lowest development level, just above the water table," commented Michael Konnert, President and Chief Executive Officer of Vizsla.
Read More »
Allan Barry Laboucan, President and CEO of Advance Gold Corp. commented: "After our first phase of geophysics, we identified a large chargeability anomaly with the highest chargeability at the southern end of the grid and still wide open. In that southerly direction we have elevation relief and it was also where the anomaly appeared to be closest to surface. Prior to drilling this anomaly, we decided to carry out a second phase of geophysics to see if the anomaly continued to the south. The second phase of geophysics has revealed that the anomaly actually has a much longer strike length and appears to be somewhat wider."
Read More »
Greg Crowe, President and CEO commented: "This gradient magnetic survey has been very successful in not only outlining previously known vein systems, but has identified several other structural and geological features that may be important with respect to finding new areas of mineralization. It will also help in understanding the genesis of the mineralizing system."
Read More »
"This was a landmark quarter for MAG" said George Paspalas, President and CEO. "The jointly announced go-ahead decision for the process plant construction marks the final stage in bringing Juanicipio into production. On top of that, the discovery of the North-South oriented Venadas veins opens a new chapter of vein discovery on the joint venture ground, most importantly, in the area where we will be mining. Juanicipio remains a property with remarkable exploration potential."
Read More »
San Marco also announces the appointment of Sharyn Alexander to the position of Vice-President, Technical Services. Sharyn holds a M.Sc. (Geology) degree from the University of Toronto and prior experience includes positions at B2Gold, Barrick Gold (Australia), and SRK Consulting.
Read More »
Orex intends to use the net proceeds of the Offering to maintain its 40% share of the Sandra-Escobar Project in good standing and fund its 40% share of the upcoming work program, to make the necessary payments under its existing option to acquire 100% of the Cordero Project, and for general corporate and working capital purposes.
Read More »
Pete Dougherty, President and CEO stated: "Our net cash position increased by $11.7 million during the quarter and as the quarter progressed, we started to see a rebound in operations after a challenging second quarter earlier this year."
Read More »
Marcio Fonseca, Goldplay President & CEO stated, "We welcome and thank our new investors who have participated in this Private Placement, adding to our strong list of shareholders. We embrace the opportunity to propel our strategy for systematic exploration and continued resource expansion by way of surface and underground drilling at San Marcial."
Read More »