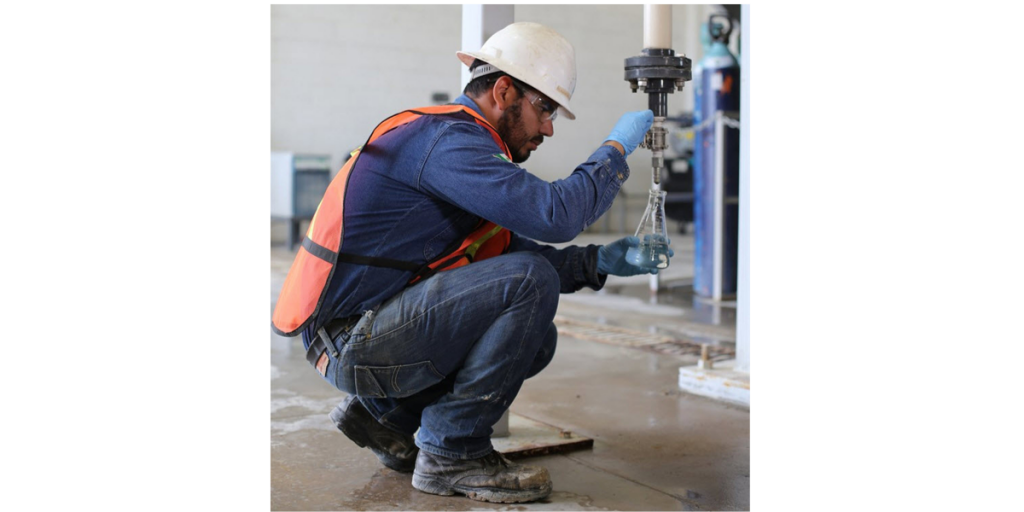 The Bacanora project team in Mexico continues to progress the final design work for the mine, concentrator and kiln sections of the processing plant. The Ganfeng technical team has initiated work on the hydrometallurgical circuit and is reviewing sourcing key sections of the lithium production equipment from current equipment suppliers in China.
Read More »
Argonaut Gold Inc. regrets to advise that two individuals who work for its mining contractor at its La Colorada mine were fatality injured as a result of a high voltage accident while performing maintenance on a haul truck on Friday, October 11, 2019.
Read More »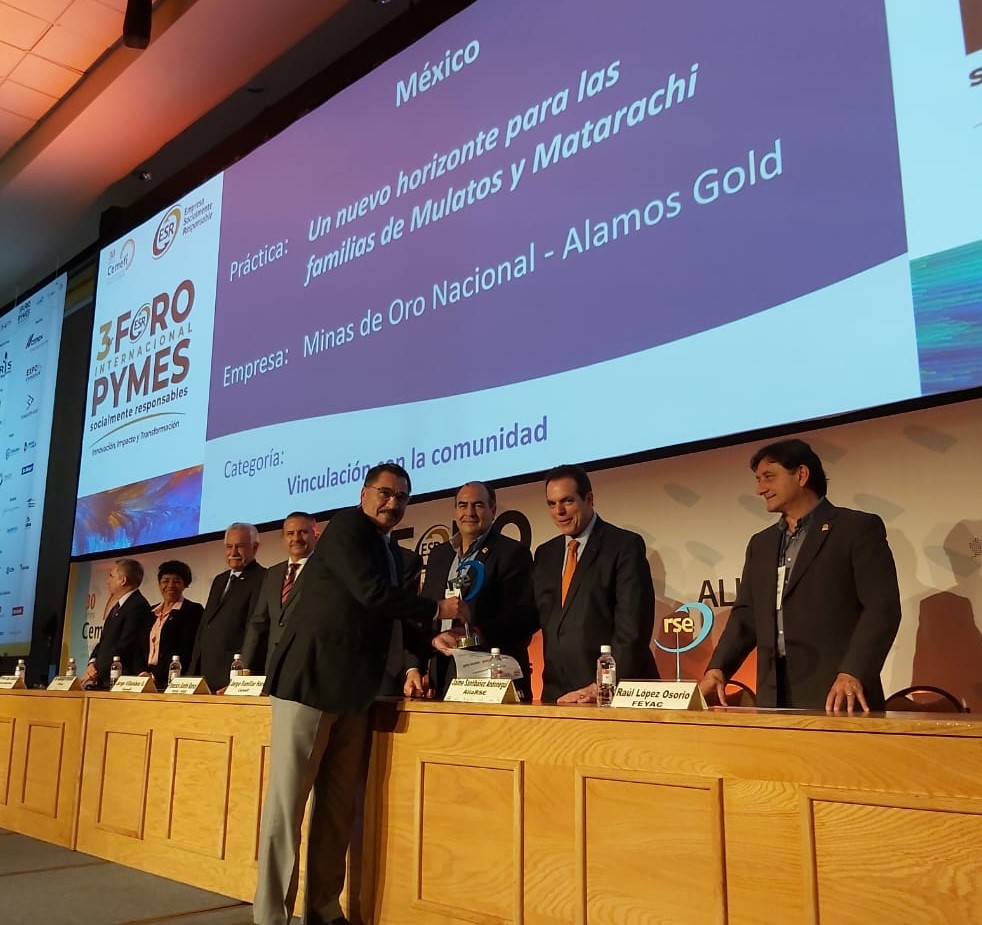 El 9 de octubre, en el marco del 3er. Foro Internacional PyMES Socialmente Responsables, el Vicepresidente Senior México de Alamos Gold, Dr. Luis Chávez Martínez, recibió oficialmente el Reconocimiento a las Mejores Prácticas de RSE, otorgado a la compañía por sus logros en materia de sustentabilidad social, económica y ambiental.
Read More »
Philip O'Neill, Chief Executive Officer of Mexican Gold, stated, "We are very pleased with this robust resource estimate. The block model prepared by MDA holds together very well for a skarn deposit. The level of rigor used by MDA further allows us the opportunity to potentially explore economic studies for the potential exploitation of minerals at the El Dorado and Santa Cruz zones. Our focus now shifts to our upcoming drill program at Las Minas where we hope to unlock additional value through the drill bit, especially at our highly-prospective Pueblo Nuevo and Cinco Senores targets."
Read More »
"Total production increased 4% quarter over quarter due to higher grades and recoveries at both our Santa Elena and La Encantada operations," said Keith Neumeyer, President and CEO. "At La Encantada, silver recoveries averaged 82%, making it the highest recovery rate since owning this operation, following successful plant modifications to optimize ore handling and processing. In addition to higher recoveries, silver grades at La Encantada increased 59% pushing silver production to the highest level since 2014. Production at Santa Elena also reached a new record as higher gold grades were produced from the Main Vein and overall higher metallurgical recoveries were achieved following the start-up of the new HIG mill. This new mill is proving to be a major asset for this operation and I would like to recognize our projects and innovations team for a job well done."
Read More »
Net proceeds of the Private Placement will be used to advance exploration of the Columba Silver Project in Chihuahua State, Mexico, and to fund further work at Copalito, La Cigarra and other projects as well as for general working capital purposes.
Read More »
Candelaria Mining Corp. is pleased to provide an update on a private placement previously announced on December 21, 2018 and March 8, 2019. The Company would like to state that the private placement has been discontinued due to unfavorable market conditions.
Read More »
Igor Gonzales, President and CEO of Sierra Metals commented:"The Company continues to strengthen its performance in 2019 achieving record quarterly consolidated equivalent metal production in the third quarter…"
Read More »
"Based on this updated guidance we are still projecting to deliver growth in production relative to the third quarter of 2019. Our first priority is to take all necessary steps to ensure the safety of our employees and contractors at the Tucano Gold Mine while working diligently to minimize the impact to short-term and medium-term production," stated James Bannantine, President & CEO.
Read More »
Alamos Gold Inc. today reported that it has suspended all construction activities on its Kirazlı project pending the renewal of its Turkish mining concessions which expired on October 13, 2019. Although the mining concessions have not been revoked and can be renewed following this expiration date, no further construction activities can be completed until the concessions have been renewed.
Read More »